Welcome to the JVNP 2.0 Weekend Update, featuring a JV request courtesy of fellow JVNP 2.0 Partner Ryan Levesque (The ASK Method – The Quiz Funnel Masterclass 2021 live online training & software launch high-ticket affiliate program JV request), Buzz Builders, and More … in Today's JV with the QUIZ Wiz edition.
Be Safe, and have a Great Weekend!

– Mike Merz Sr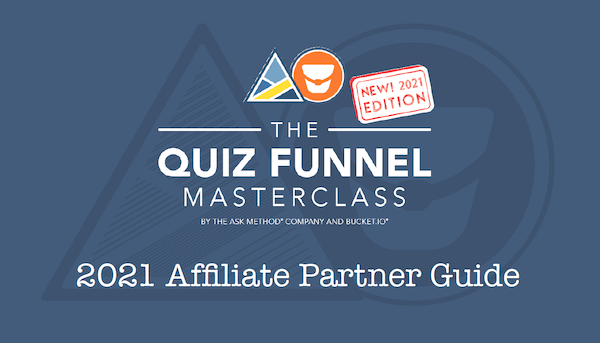 Ryan Levesque – The ASK Method – The Quiz Funnel Masterclass 2021 Launch Affiliate Program JV Request
Pre-Launch Begins: Saturday, June 5th 2021
Launch Day (Open Cart): Sunday, June 20th 2021
Hi, Fellow JVNP 2.0 Partner,
Introducing … The QUIZ Funnel Masterclass => Brand New for 2021!
Last year, the Quiz Funnel Masterclass sold over $8.59M.
And with over 12 months since we've made this available, we expect this Quiz Funnel Masterclass to be even BIGGER.
This is a LIVE Online Training Program (based on our wildly successful $5K LIVE QUIZ Funnel Bootcamp…) which has sold over $2M+ in the past 24 months…
AND it includes EXCLUSIVE ACCESS to our UPDATED Bucket 2.0 ENTERPRISE Quiz Funnel Software (the only way to get access to the software is through this special offer.)
AND even better than THAT?
With this offer, we're going to BUILD THEIR QUIZ FOR THEM.
Short on time? Jump right on over to the JV Request Page.
So, WHO is this offer for?
• Entrepreneurs who want to Generate More Leads & Customers Online…
• Anyone looking to Build Your List & Grow Your Audience profitably…
• Businesses owners who Sell Multiple Products or…
• Anyone who sells ONE product/service that potentially helps Different Types of People…
• Anyone who sells E-Comm, Information Products, Coaching, Consulting, & Affiliate Marketing
• And even Complete Beginners who are starting from scratch…

Why QUIZ Funnels?
#1: Incredibly CHEAP LEADS:
Often times 1/3 to 1/10th the cost. PROOF? We have customers who routinely
take their cost per lead from $5.00+ to under $0.50 through their QUIZ.
#2: Incredibly HIGH VOLUME:
Businesses moving to Quiz Funnels grow their list by 10-80X because of the
VOLUME of leads this strategy can produce. PROOF? We have customers who
have generated 1M+ email opt-ins in < 10 days (profitably) through their QUIZ.
#3: Incredibly VALUABLE DATA:
He/She who has the most DATA wins. QUIZ Funnels give you data about your
audience. PROOF? We have customers who have sold their businesses to
companies like NBC and PayPal for over $183M on the back of their QUIZ.
#4: Incredibly HIGH CONVERSION:
Data allows you to customize your COPY and OFFER based on a person's Quiz
Answers. This can often 2-3X your conversion rates. PROOF? We have Inc 500
companies that have TRIPLED their revenue, making $24M through their QUIZ.
#5: Better SELL and Better SERVE:
YOU win. But MOST importantly, your customer WINS because you're delivering
the best fit content, product, and offer that's customized to THEIR situation.
RESULTS & PROOF
Over $32M. 4 Million+ Email Subscribers.
• We are a 3-Time Inc. 5000 Company. Including #50 Fastest Growing Education Company in the United States.
• We've used this strategy to generate over $32M across 23 different markets building an audience of over 4.1M email subscribers across our businesses.
• Over 30 Million+ users have completed a bucket.io® Quiz Funnel in the past 12 months worldwide.
• Our work has been featured across national media including Wall Street Journal, Harvard Business Review, Inc., Entrepreneur, USA Today & Forbes, as well as on national TV including NBC News & Fox News.
THE OFFER
TRAINING
The QUIZ Funnel Masterclass ($5,000 Value)
This LIVE 6-Week Online Training Program is based on our $5,000 LIVE (in-person) Quiz Funnel Bootcamp. We've sold over $1M+ of that program in the last 12 months, and we're bringing it online, teaching this LIVE.
This online masterclass will include LIVE Q&A Calls, Funnel Reviews, and a 90-Day Private FB Group. LAST YEAR this masterclass sold over $8.59M. We expect this year's Quiz Masterclass to be even BIGGER.
This LIVE 6-Week Quiz Funnel Masterclass will be delivered through our custom-built, state-of-the-art "smart" LMS platform.
SOFTWARE
NEW! Bucket 2.0 ENTERPRISE ($4,500 Value)
We've been working on upgrading this software for the past 12 months. The ONLY way to get ACCESS to the only AI-driven ENTERPRISE QUIZ Funnel Software is through THIS Quiz Funnel Masterclass offer.
This software has been sold STARTING at a $2,000 setup fee + $200/mo, but the setup fee is WAIVED and is only $99/mo after the initial 30 days for buyers of this offer. Fully integrates with over 87+ marketing software tools.
SUPER BONUS
We BUILD Their QUIZ for THEM ($5,000 Value)
Yep, that's RIGHT.
We call this one the "MOAB". As in, The Mother Of All Bonuses.
For buyers of this offer, we are going to BUILD their quiz for them. This is HUGE.
Simply give us content, copy, and quiz questions and we'll handle the rest.
We've charged $5K for this service in the past.
How are we doing this? Are we INSANE?
The truth is that we LOSE a bit of money up front by doing this. But the REASON we're including this SUPER bonus is because we want to make a HUGE SPLASH with our NEW 2.0 software and create a GALLERY of killer QUIZ Funnels.
The fastest way to do that is to REMOVE the "tech obstacle" (and objection) out of buyers' minds, and handle all the tech for them.
We also know that if a user BUILDS a successful quiz, they remain an active software user for life. So we're willing to lose money on the front end to help deliver that result, and make it up over time through customer retention.
OFFER DETAILS
The Quiz Funnel Masterclass
Full Pay
1 Payment of $1999 (+$99/mo starting in 30 days)
Pay Plan
3 Payments of $799 (+$99/mo starting in 30 days)
Guarantee
14 Day 100% Money-Back Guarantee.
All we ask is that they complete the course work from Module 1 to show us that they at least gave it a try. If after completing the
work from Module 1 they decide that the course isn't for them, they need only let us know and they'll receive a swift and full refund.
LAUNCH MAP
PHASE I
CHALLENGE: Choose Ask BUILD (Jun 5-12)
This FREE 5-Day Challenge is designed to help beginners CHOOSE their market and ASK what they want, and gear up to BUILD their funnel via the Quiz Funnel Workshop. This phase ends with the "What Type of Funnel is Right for You?" Quiz.
PHASE II
WORKSHOP: Quiz Workshop (Jun 13-20)
This is a LIVE 3-PART PLF Pre-Launch. PLC 1 (Mon, Jun 14), PLC 2 (Wed, Jun 16), PLC 3 (Fri Jun 18) with LIVE Q&A sessions in between each session (Tue/Thu/Sat). This phase ends with the Early Bird (EB) Sales Webinar (Jun 20) and Open Cart.
PHASE III
OPEN CART: Webinars/Livestream (Jun 21-27)
This week-long OPEN CART (Jun 21) phase will feature a BIG WEBINAR (Tue, Jun 22), ALL-DAY LIVESTREAM (Thu, Jun 24) and student SUCCESS PANEL. This phase culminates with CART CLOSE Sunday night at 11:59PM US PT.
COMMISSION & PRIZES
• $1 Million+ in CASH Prizes & Commission
• $100,000 1st Place Sales Contest CASH Prize
• 40% Commission ($800+ per sale)
• Get Paid FAST (We pay in < 14 Days)
HOW TO PROMOTE
The opportunity to promote the Quiz Funnel Masterclass is by INVITATION ONLY.
If you are a proven successful high-ticket affiliate marketer, and would like to apply to become an affiliate, please fill out the form on the JV Request Page here.
That's all for now!
Hit us up you have questions!
Cheers to another massive year!
Ryan Levesque's The Quiz Funnel Masterclass 2021 JV Team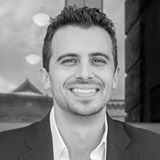 (The JV offers made available in this newsletter are not for the inexperienced +/or simply curious to participate in. Experienced, serious affiliate marketers, with the proven ability to generate quality leads and convert (and retain) multiple sales, only … Please! Problem? Reply to this email with any questions or concerns.)
—–

Buzz Builders
The following Buzz Builders are Premium mailing recipient JV offers made by JVNP 2.0 VIP Partners announced recently in the JVNP 2.0 Update that are either yet to launch, or are still in the pre-launch or launch cycle.
To access the merchant's JV page, a link to the forum archive of the mailing for discussion, VIP review access (when available) + more … please click the JV Invite/Page link in the Buzz Builder listings, below.
Experienced, serious affiliate marketers with the proven ability to generate quality leads and convert (and retain) multiple sales, ONLY … Please!
Problem? Reply to this email with any questions or concerns.
—–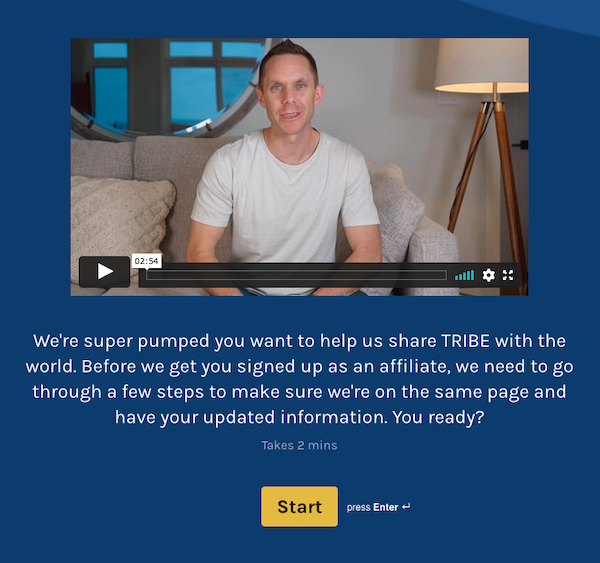 Stu McLaren – TRIBE 2021 Launch Affiliate Program JV Request
Pre-Launch Phase: Thursday, April 22nd 2021 – Friday, April 30th 2021
Launch Day (Webinar & Open Cart): Saturday, May 1st 2021 – Thursday, May 6th 2021
Boogie With Stu (70K+ Membership Creators Have Done Just That)!
Days to the start of the TRIBE Workshop (April 22): 13
Days to the BIG promo push (April 15): 6
Days 'til you can start promoting: ZERO!
Find out how to gain access to your TRIBE promo tools here.
My big question right now is: If you're an experienced affiliate, and your audience would like to learn how to start a membership site, & generate recurring revenue (TRIBE has helped over 70,000 membership creators do just that), can we count you in for supporting the launch this year? Find out everything you need to know about the TRIBE launch, including how to get on board the affiliate program, here => Stu McLaren – TRIBE 2021 launch affiliate program JV request.
—–
Proven Mid to High Ticket Evergreen Webinar-Based Promos:

If you're looking for proven mid to high ticket evergreen webinar-based promos to promote as an affiliate for high commission and additional potential incentives from proven JVNP 2.0 Partners like Jack Scanlan, Matt McWilliams, Damien Zamora, Daniel Levis, John Pearce + Chris Cantell, Blake Nubar, Rocktomic, Andrew Hansen + Sara Young, Roy Carter, Travis Stephenson, Kevin Thompson, Jason Potash, David Cavanagh, Mike Balmaceda and others, have solid past performance proof that you can convert and retain multiple sales of the aforementioned, and can pull at least 200 registrants/100 attendees, please contact Mike Sr!
—–
JVNP 2.0 New Affiliate Program Launch Announcements
Leslie Rohde, Daniel Katz, Tim Houston, Jonathan Green, Dean Gilmore, and other fellow JVNotifyPro 2.0 partners are waiting in the wings … keep your eyes on your Inbox, and follow the action in the JVNP 2.0 Premium VIP JV Announcement archives.
James Renouf + Shane Nathan, David V Peters, Chris X, Rich Williams + Yves Kouyo, Venkata Ramana, Matt Ward and other Fellow JVNP 2.0 Partners have active listings on the JVNewsWatch Launch Calendar, gathering JV Affiliate Partner prospects on autopilot … JVNewsWatch JV Product Launch Calendar
Need Help?
JVNP 2.0 Social Network Groups/Communities
———-
IMPORTANT!
The new product launch and evergreen affiliate program JV offers advertised on JVNP 2.0 and the JVNW Calendar are meant for experienced Affiliate Marketers.
If you have little to no affiliate marketing experience, we feel it would be most beneficial for you to complete the following JVNP 2.0 recommended Free Affiliate Marketing Training.
———-
That's All, Folks!
To OUR Success,
Mike Merz Sr
JVNotifyPro Joint Ventures
AWeber/JVListPro Archives – RSS
———-
Legal
As stated during the registration process, you are receiving the JVNP 2.0 Update Newsletter as a perk for being an active JVNP 2.0 Partner.
JVNP 2.0 Updates are mailed no more than 3 times a week, usually on Tuesday, Thursday + occasionally on Saturday.
The JV Offers announced in this newsletter are paid advertisements. The opinions expressed are those of the respective Merchants, and do NOT constitute an endorsement or approval by JVNotifyPro. Participate at your own risk.
The contact details you provided will never be traded, sold, or given away.
If you no longer wish to remain on this list, or to otherwise manage your subscription, please feel free to use the subscriber option links below.
Powered By JVListPro/AWeber Email Marketing Software