John Reese – Traffic Secrets 2016 – The Great Traffic Revolution Launch Affiliate Program JV Invite
Pre-Launch: already underway
Launch Day: Thursday, April 7th 2016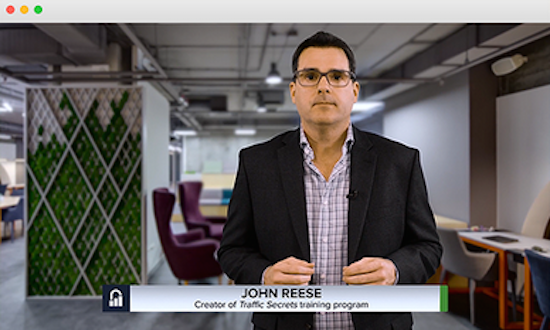 Mr. "Traffic Secrets", himself … John Reese, is back with a completely updated for 2016 version of his classic course. Pending launch date is Thursday, April 7th. Pre-launch is already underway.
The core product is a 6-Week online class (updated Traffic Secrets program for 2016) and the cost is $997 (or 3 x $397) and pays 50% commission.
John will be offering Lifetime Updates for the content and a Lifetime License for some software tools he's developing.
It's a great offer. 
The class starts on April 18th, so there's a real scarcity deadline.
The Affiliate Program is closed, not available to the general public, but as a long time JV Broker for John, I'll be taking requests from experienced Affiliate Marketers that have a desire to work with with him and help get the word out about TS 2016 to their audiences.
To be considered, you must provide recent past performance proof of your ability to convert and retain multiple sales of a high ticket product as an affiliate.
If you feel you qualify, please click here to email your JV request and include your proof of past performance.
If approved, I'll bring John into the conversation to connect and get you set up.
We're looking forward to working with you. 😉
Regards,
Mike Merz Sr